EIZO RadiForce Multi-Series
Multi-Modality Monitors

With advances in medical imaging technology over the years, hospitals are now handling a wider variety
and larger volume of image data. The multi-modality approach of RadiForce super high-resolution
diagnostic monitors allows a variety of images to be displayed on a single screen — an essential step
forward for medicine.
---
---
DPI Medical Monitor Lineup
Click on the chart to see a line-up of EIZO medical monitors that are generally sold in New Zealand.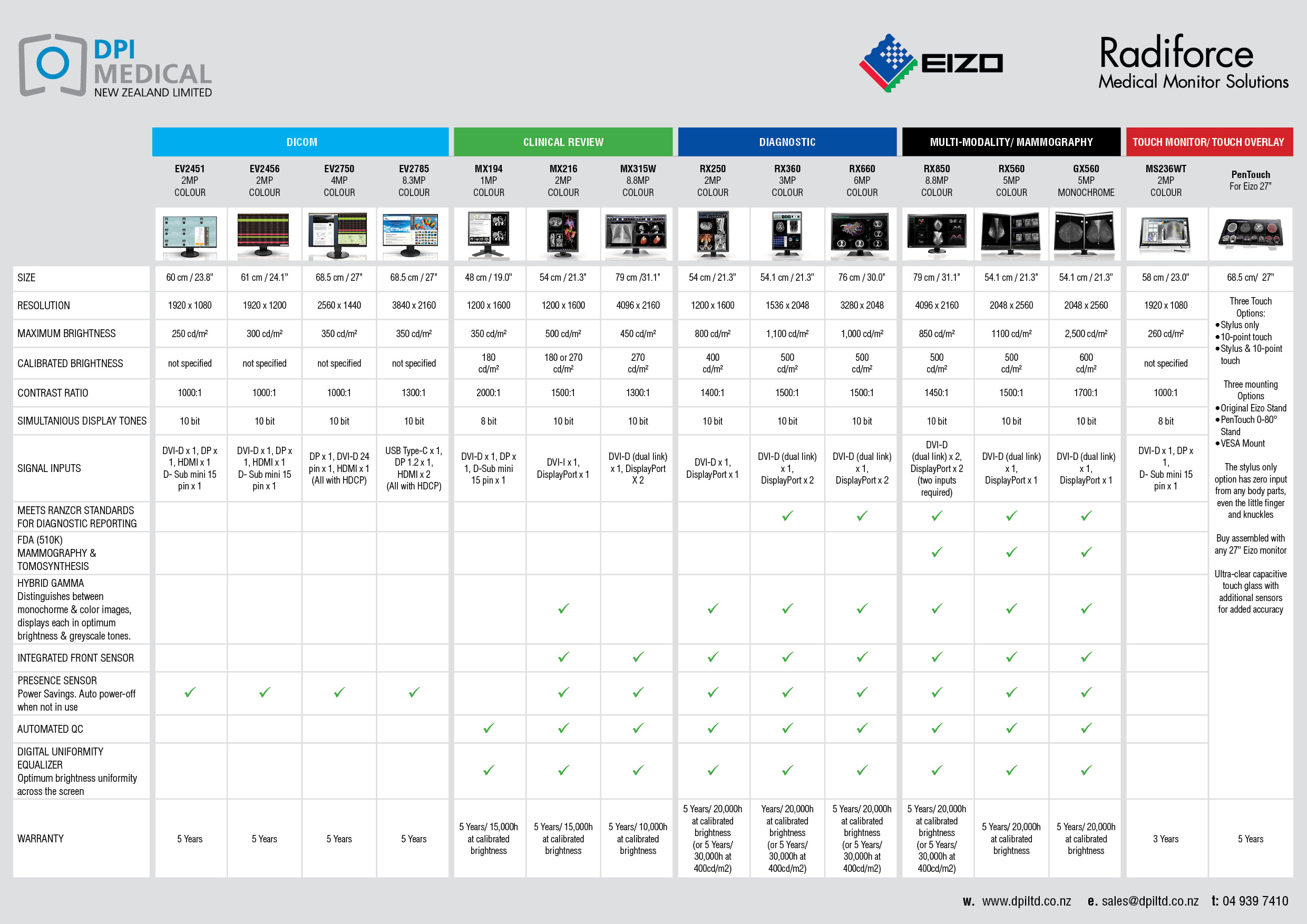 EIZO DIAGNOSTIC MONITORS CASE STUDY
Read about the Pacific Radiology experience with EIZO Monitors.