Clinical Review/ DICOM

In areas of a hospital or specialist center where reporting is not done, there is often a need to review images. Emergency departments or specialists can still have access to high quality images with the EIZO MX Clinical Review series.
The EV range also offers some models which are listed here with a DICOM lookup table. Unlike the MX series, the EV range are not able to be re-calibrated , and do not have the automated sensors for QA. They also are not as bright as the MX series.
---
---
DPI Medical Monitor Lineup
Click on the chart to see a line-up of EIZO medical monitors that are generally sold in New Zealand.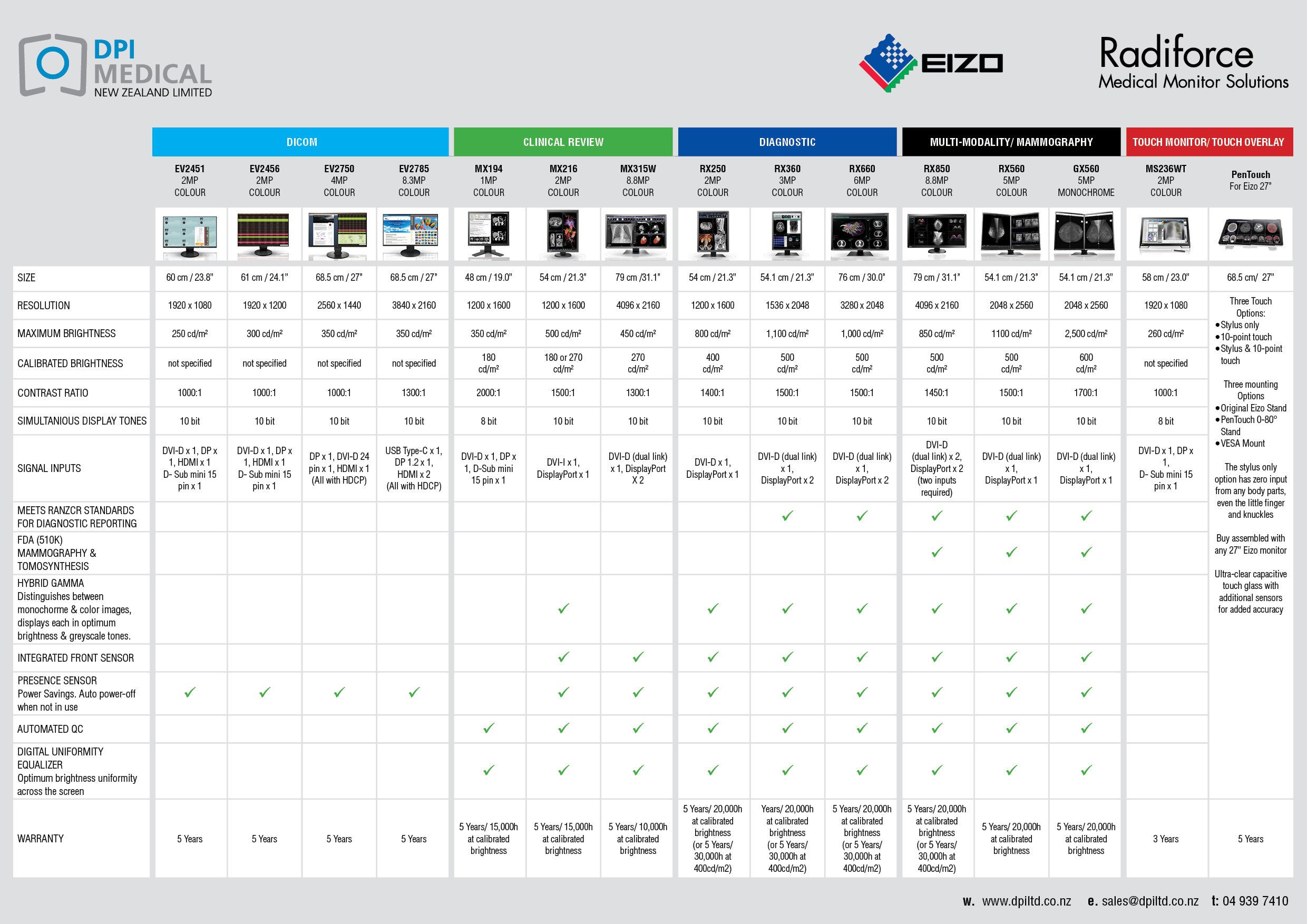 Cost-Efficiency for Clinical Review Applications
Thanks to the advances in hospital IT services, networks now allow us to refer to various medical images and electronic medical records simultaneously. Most medical images are viewed in accordance with DICOM standards but the costs associated with introducing high performance, DICOM Part 14 compliant medical monitors in all areas of a hospital can be a challenge.

Finding the Optimal Balance
When considering an optimal environment, cost is a major factor. Although it is ideal to install high-performance medical monitors throughout the entire hospital, it is important to consider which products are best suited to each environment. EIZO's RadiForce MX-Series offers the high image quality needed for viewing medical images while maintaining cost-efficiency, balancing affordability and performance. EIZO is able to achieve this balance because of our experience with developing and manufacturing standard monitors for other markets in addition to those specialized for healthcare.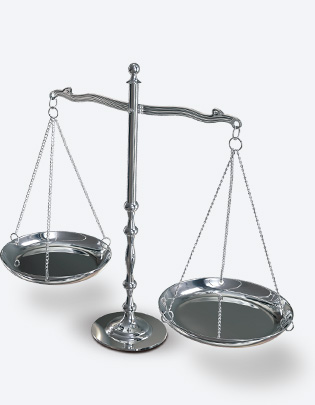 Manage Effortless Quality Control
Like the EIZO diagnostic range of monitors, the MX series offers the same quality control features. A built-in Integrated Front Sensor (IFS) measures brightness and grayscale tones to calibrate to DICOM Part 14. The IFS does not interfere with the viewing area while in use to cut workload and maintenance costs needed for monitor quality control.