EIZO RadiForce Mammo-Series
Breast Imaging Monitors

It is vital in the process of early breast cancer detection that monitors display accurate and consistent
quality images. EIZO provides optimum diagnosis confidence with distinctive versions of the RadiForce
Mammo-Series monitors for displaying breast screening images.
---
---
DPI Medical Monitor Lineup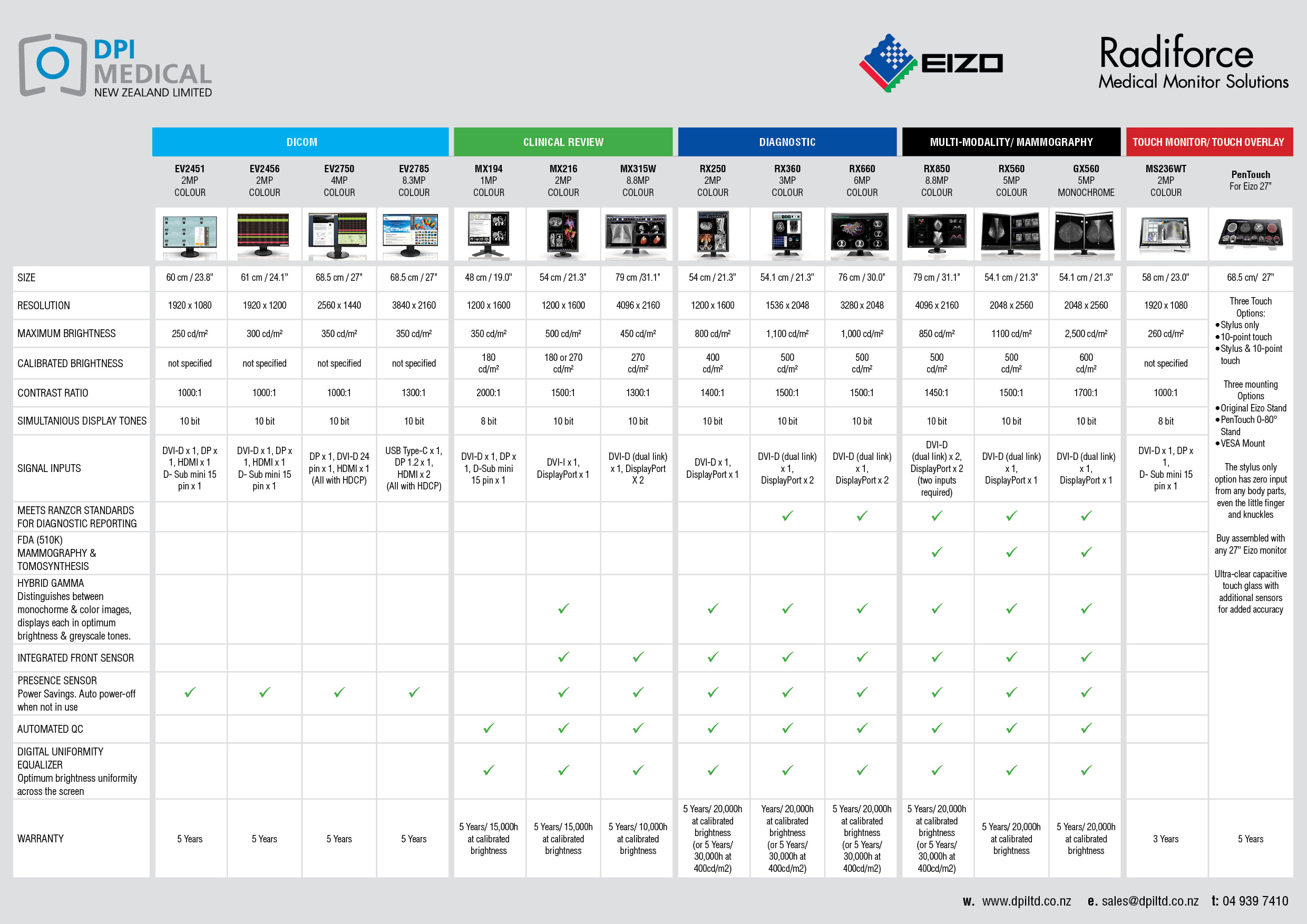 EIZO DIAGNOSTIC MONITORS CASE STUDY
Read about the Pacific Radiology experience with EIZO Monitors.