EIZO CuratOR-Series
Monitors for Operating Rooms

As the variety of different picture sources increases, state-of-the-art operating rooms are increasingly shifting from traditional X-ray film to displaying images on monitors. These images range from boom and endoscopy cameras to C-arms and Picture Archiving and Communication Systems (PACS). With EIZO's surgical monitors, all images can be conveniently provided for clear decision-making and the highest diagnostic precision.
---
---
DPI Surgical Monitor Lineup
Click on the chart to see the line-up of EIZO surgical monitors.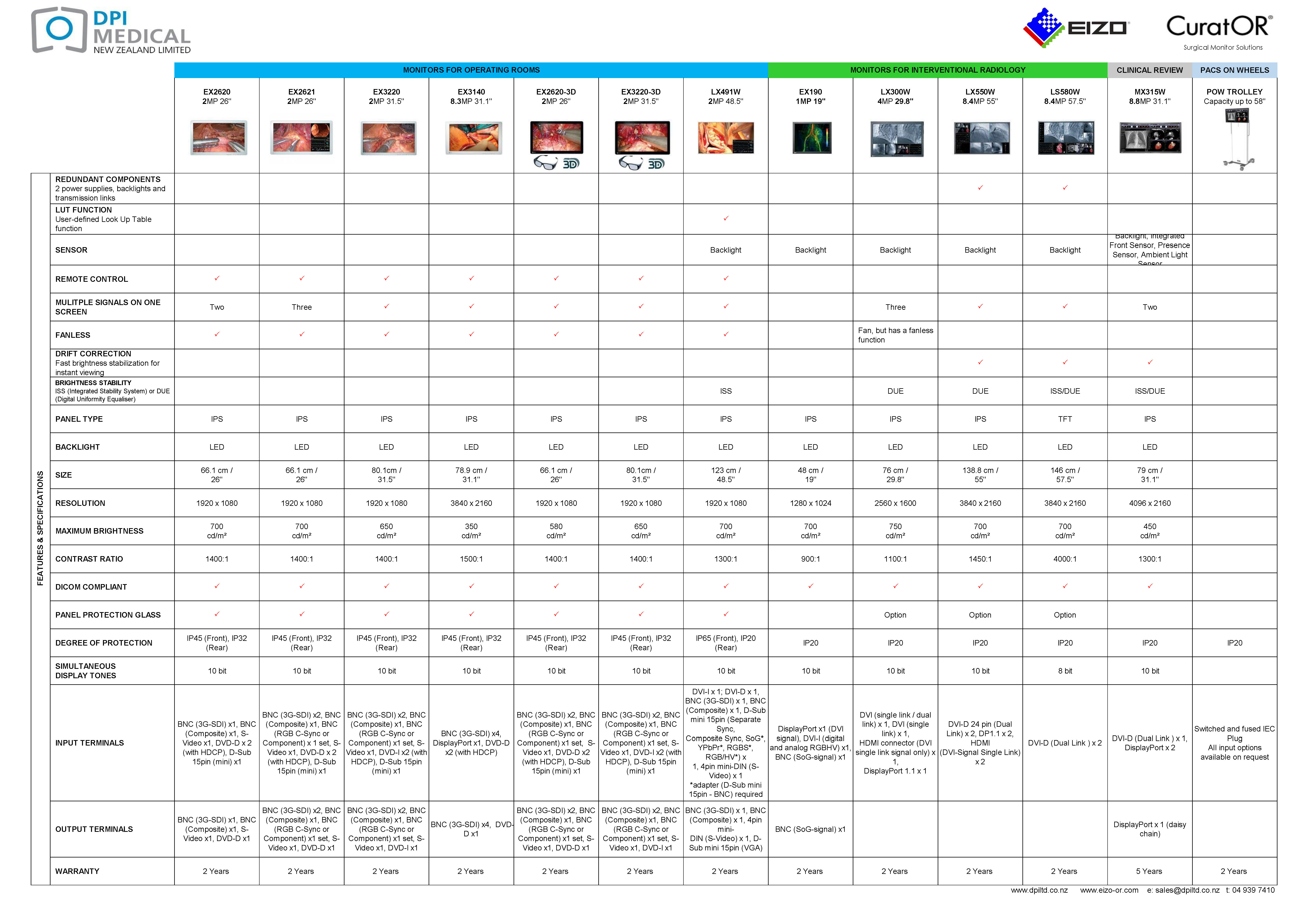 EIZO CuratOR Integrated Theatre
CuratOR - Reliable Technology from a Single Source
With CuratOR, EIZO offers complete solutions for interventional radiology, the control room and the integrated OR. CuratOR from EIZO is designed specifically for the medical field. This means there are no limits in terms of developing solutions thanks to the comprehensive EIZO product line.